HI! MY NAME IS JULIEN!
---
I've been a full-time professional, photographer since 2006. I have shot

snowboard actions

and portraits for magazines around the world. I have also did some commercial job for such brands as Adidas, Quiksilver or Salomon.
I love to travel and experience new stuff. I'm curious and love adventure. I think thats why photography fits me so well.
This is the tool I use to capture beauty.
To preserve it.
Have a look through my portfolio
to get a sense of some wedding moments I thought were beautiful and worth preserving.
Let me to do that for you.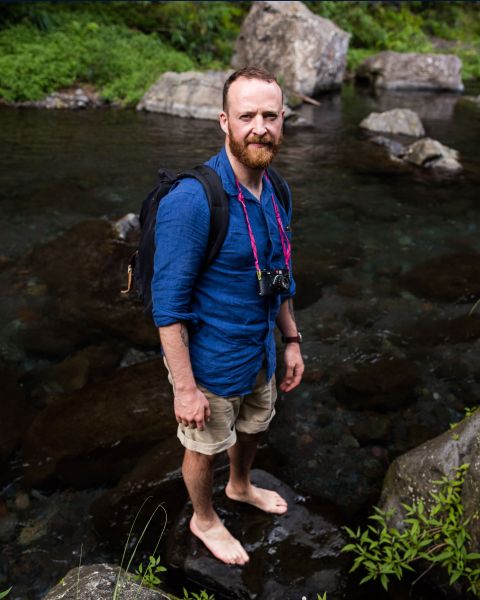 FREQUENTLY ASKED QUESTIONS
How did you get into weddings?
A friend asked me to photograph his wedding and after that, I was hooked.
Where are you based?
Annecy, France but often on the road.
Do you travel?
Yes, my passports are well worn. I've recently shot in Japan, America, Turkey. I'm in Biarritz south of France next week. You get the idea.
Do you photograph details and family group photos?
Yes if you want them.
How many images do we get?
No minimum or maximum but I've never given less than 600 images or more than 1000.
How long does it take to receive the photos?
It actually takes a long time to edit your images. It's painstaking and I am a perfectionist so I make sure it is done well. I aim to get them to you within 2 weeks.
Do we get full resolution images?
Full resolution definitely, you paid for photos so I believe you should get them. RAW files are another matter though.
Do you offer albums?
Yes there's.
We're not comfortable in front of the camera?
I have ways of making you comfortable. If you are two individuals who do not typically like being in the spotlight or having numbers of pictures taken. You will see it is really easy, you will act normally and it will be cool!
Do you scout for locations before the wedding?
I rarely do this for a few reasons, the spontaneity evaporates which effects the photos, the light and conditions are rarely the same when you actually go to take the photo, and mostly I like the pressure of shooting unrehearsed. The photos are better. Having said that if not familiar with a venue I'll often go for a walk around it a few days before just to understand it and how the light is.
How can we book you?
I work on a first come, first served basis. To reserve your date I need a retainer paid and a signed agreement which I will supply after we have discussed your day.
What do you shoot with?
Canon 5Dsr with 24mm, 35mm, 50mm and 85mm all professional lens. I shoot also films with my Leica m6 with 35mm, and Hasselblad with 80mm planner 2.8 .
ANIMUSIK
Animusik

is more than a DJ, is a mix between a warm up actor, a DJ, a host. I mean i literally saw the groom grandmother dancing on table during the diner... Is one of the main ingredient of a successful wedding.
CHÂTEAU DE St-SIXT
The

Château de Saint-Sixt

in the middle of the french Alps is your dream venue for you're wedding. The property has recently been fully refurbished. The main house can accommodate up to 30 guests and "la grange" can host large receptions.
CHÂTEAU DE DIVONNE
This elegant "Rococo" style

Château

dating from the 18th and 19th Century is located 15 kilometers from Geneva, between Geneva Lake and the Jura Mountains. It offers you the best panoramic view over the Alps.